You can find property searches all over the place, but how do you find out about what makes a town like Cheverly the wonderful community that it is? And once you move in, how do you find out the important stuff, like what restaurants deliver in town and who do you call to have your kitchen remodeled?
You visit TheCheverlyGoodLife.com, that's how!
Cheverly is…
…a small town in the midst of the big city.
…scenic and fun, with 11 different parks scattered throughout the town.
…a municipality with a Mayor and Town Council, the Cheverly Police Department and an amazing Public Works Department.
…involved – lots of clubs and organizations.
…historic and architecturally diverse. Interested in Cheverly's history? Visit here.
What has the media said about Cheverly?
And finally, what's around town? If you have suggestions for the map, please email them to me. I'm focusing on places that would be helpful to newcomers to town, but also looking for restaurants that not huge chains (like Fridays, etc.).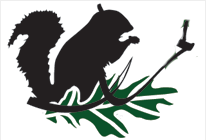 Click here to find out more about Cheverly's black squirrels and how they got here.